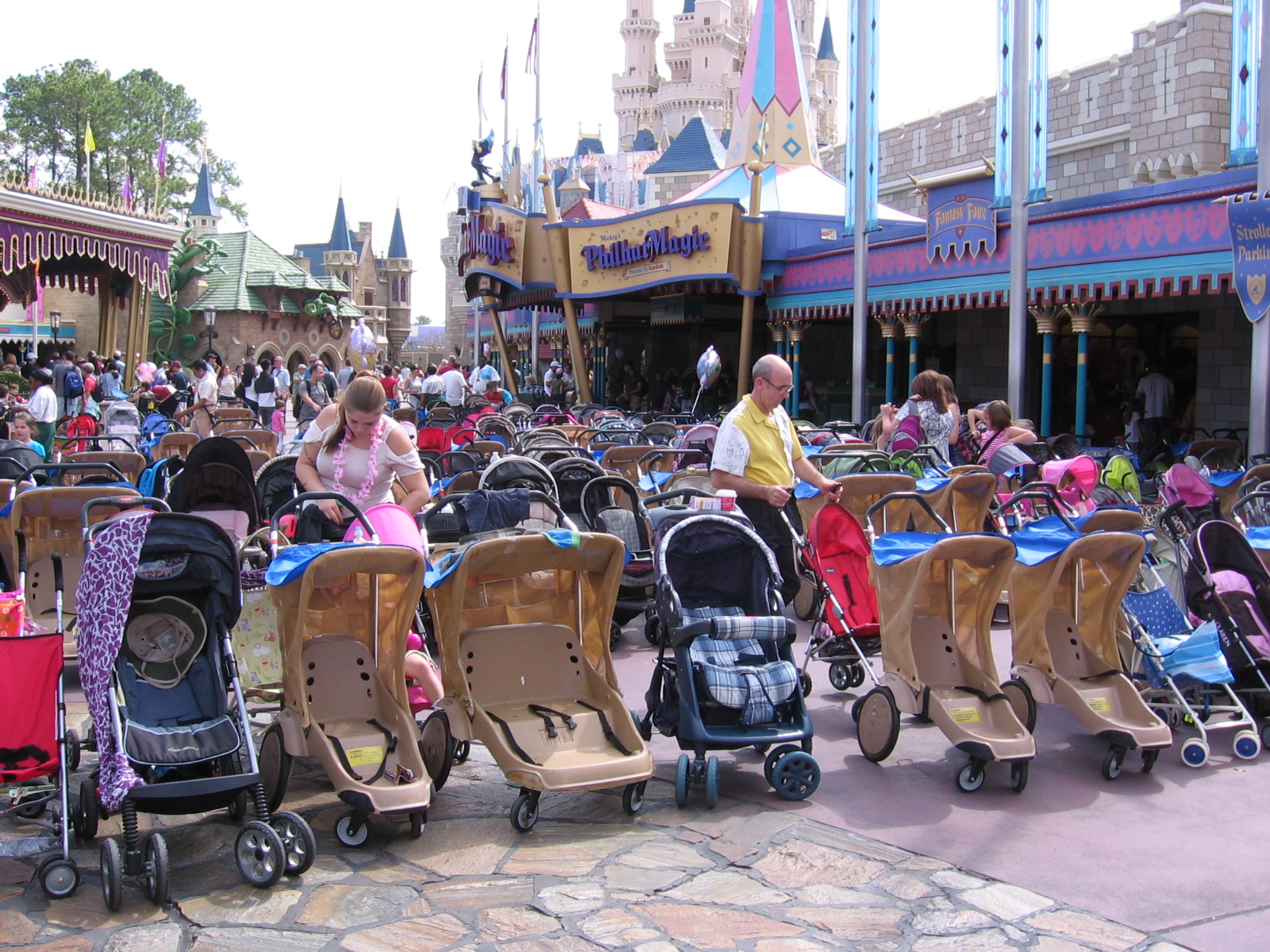 DO YOU NEED A STROLLER AT DISNEY?
For families like mine, our girls are young enough that having a stroller is a no-brainer. Whether we rent or bring our own, a stroller is a must. Other families are confident that their child(ren) will have no need for a stroller whatsoever. Some families are in-between.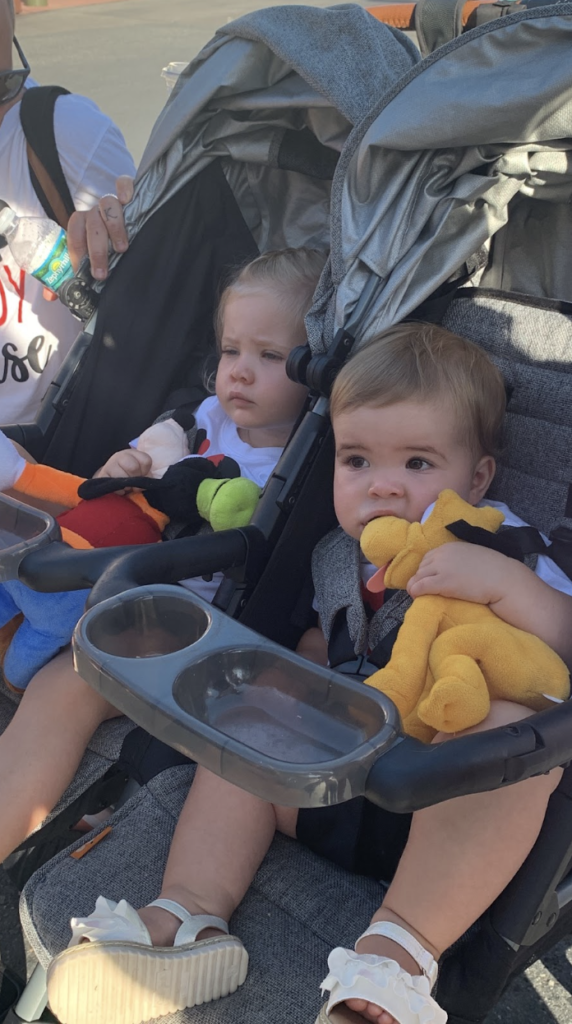 Disney days are filled with walking. Miles and miles of walking. It's possible that you no longer use a stroller for everyday outings, but your littles don't have the legs to walk the Disney miles, and that's okay! If you think your 8-year-old would do best with a stroller, get that kid a stroller! Don't try to force it. You can easily avoid cranky kids if you know a stroller will benefit your family.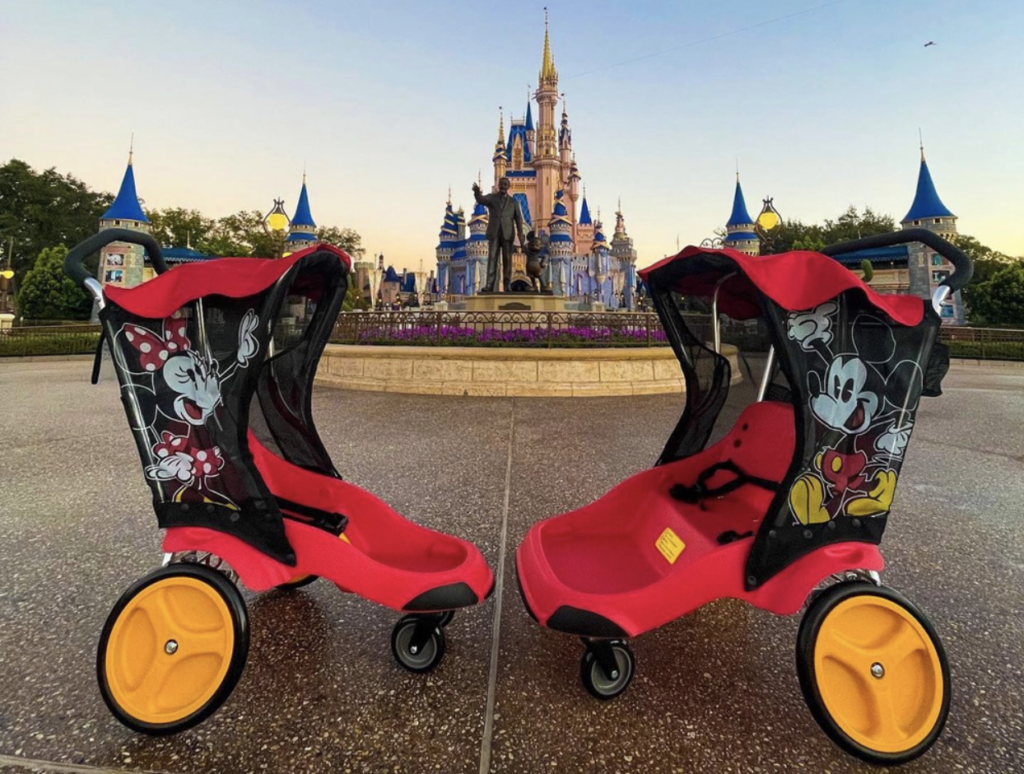 Bring your own or rent one. If you are bringing your own, keep in mind that Disney does have strict stroller rules. As of October 2022, the dimensions allowed are "no larger than 31" (79 cm) wide and 52" (132cm) long when measured across the widest and longest points." Wagon strollers of any kind are not allowed unless you qualify for DAS (Disability Access Service).
There are several rental options in and out of the parks. You can rent strollers from Disney or a third-party company. Third-party companies, such as Kingdom Strollers, have the most popular stroller types that will accommodate your family's needs. Disney offers single and double stroller rentals in each park. When considering stroller options and needs, remember it comes down to what will make your Disney trip magical.